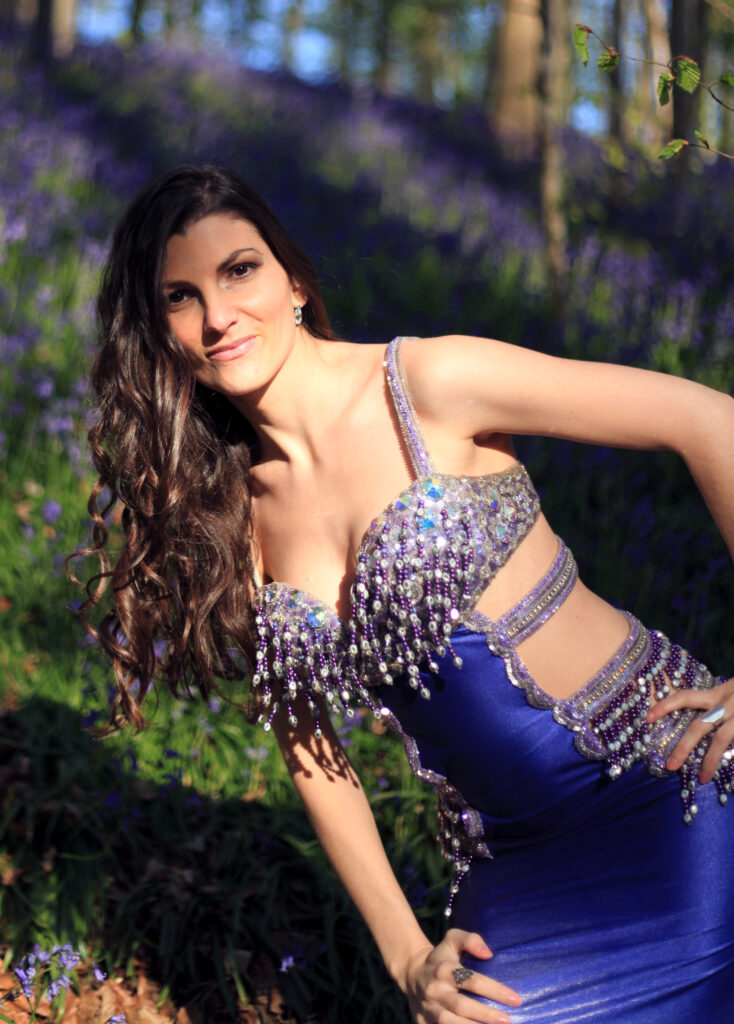 About Me
Hello, i'm Carol
A very dedicated belly dancer, I actively train in different dance styles such as Bellydance, Falmenco and Fusion. Dance is an art that rebalances the mind and body through the association of movement and rhythm. It's also part of a culture and as such enriches us humanely.
Bellydance
Carol teaches and still actively trains in Bellydance.

She started training with Hawwa & Salwa in oriental, tribal fusion and … before continuing to improve her skills with Farah Bakkali who helped her to become a bellydancer. Currently certified Level 2 in Jamila & Suhaila Salimpour format, Carol is still training with Maëlle, the ambassador of the Salimpour school in Belgium.

Carol is part of the Belium Salimpour Collective and had the opportunity to participate in several performances of the legendary Bal Anat show in Brussels, London, Stockholm and soon in Prague in March 2021.
Flamenco
Flamenco is another one of her favorite dances. Due to her Spanish origins, she practices it from a very young age. She had the opportunity to train with Emilio Salazar, Miguel Muñoz, Grana y Oro and more recently Antonio Martinez. She also taught Flamenco at the Zahra Women's Dance Center in Waterloo and at the Farah Bakkali Dance School, Rêve et Passion.
Fusion
Passionate about dance, Carol also had the opportunity, through her career, to familiarize herself with other disciplines such as salsa (Jesus de Cuba, Eva Ladystyling, Ary), jazz (Catherine Lotefier- Académie de jette), classic (Benedicto-studio Bejart) as well as ori tahiti (Laelia).

It is quite naturally that Carol turned towards oriental dance fusion in order to be able to combine and play with the different skills and knowledges that she acquired.